Probst & Class at the Powtech 2019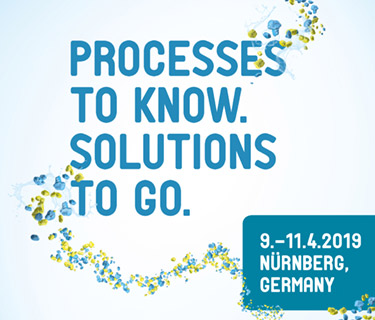 Probst & Class along with its strategic partner Mountech will exhibit at this year's POWTECH, the World Leading Trade Fair for powder processing. 
POWTECH April 9-11 2019, Nuremberg, Hall 3, booth 3-425
POWTECH is the world's undisputed number one trade show for powder, granule and bulk solids technologies. It reflects the current state of the art in mechanical processing technologies and instrumentation – and so provides a unique overview for a variety of industries from glass, building materials and paper to pharmaceuticals, chemicals and food
At our trade show booth we will present to you our current line of PUC colloid mills as well as the Mountech's Macsorb surface analysers. 
PUC Colloid mills are used in a wide variety of applications in processing industries. In an annular gap between the stator and the rotor, which can be adjusted by changing the axial position of the stator, product particles are exposed to pressure, shear forces and friction, acting either individually or in combination.
The Macsorb surface area analysers determine the specific surface area of samples by the BET method. They are fully automated, user-friendly and modular. Along with the hardware we deliver a desktop software that manages the entire measurement process. 
Come and visit us at our joint trade show booth in Hall 3, booth 3-425
Contact us to request an entry voucher for free access to the trade show. 
Get your free entry voucher